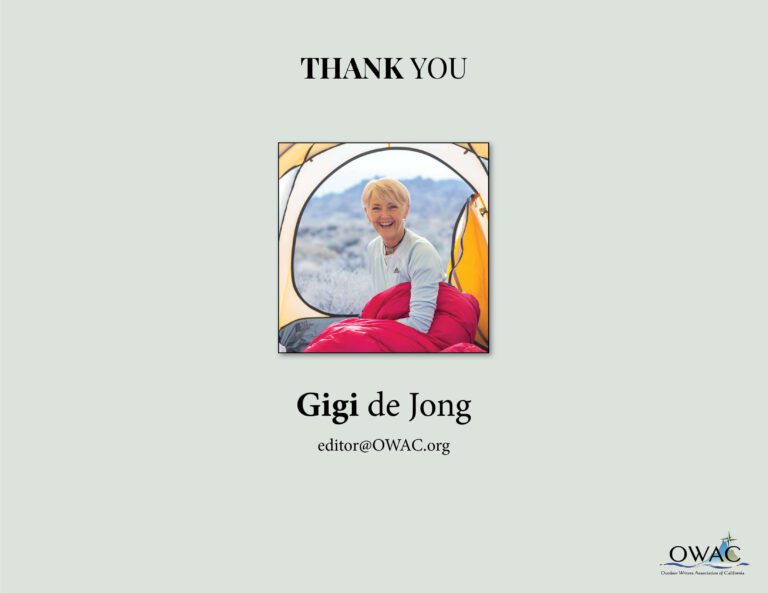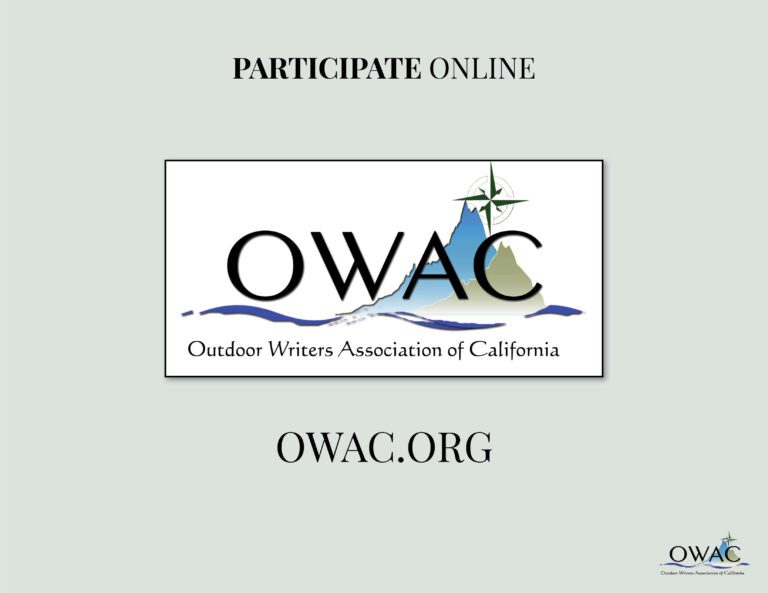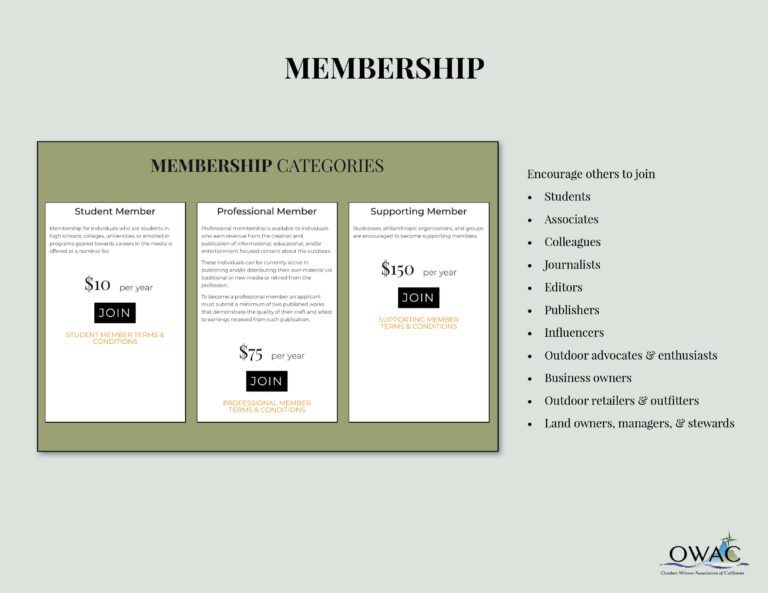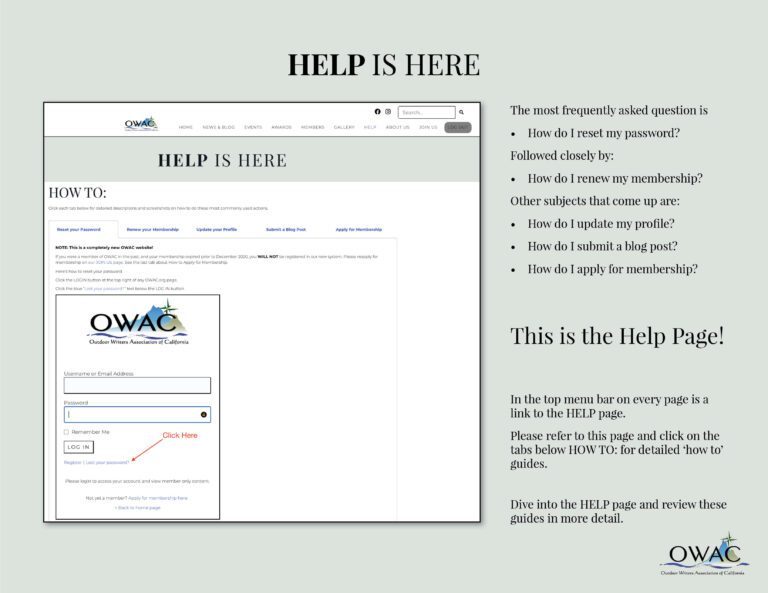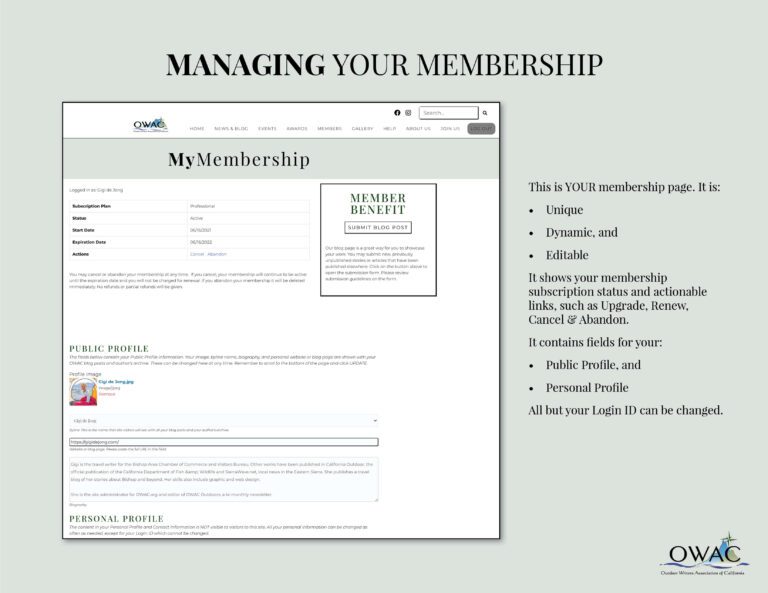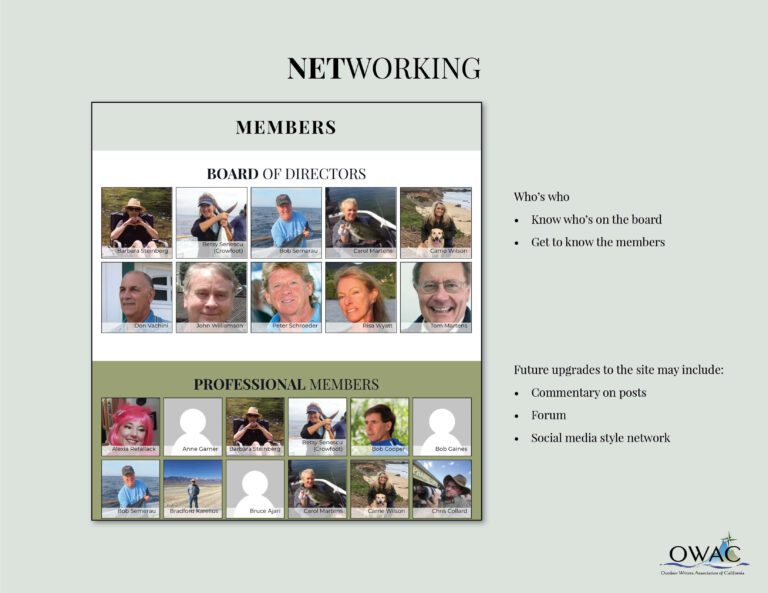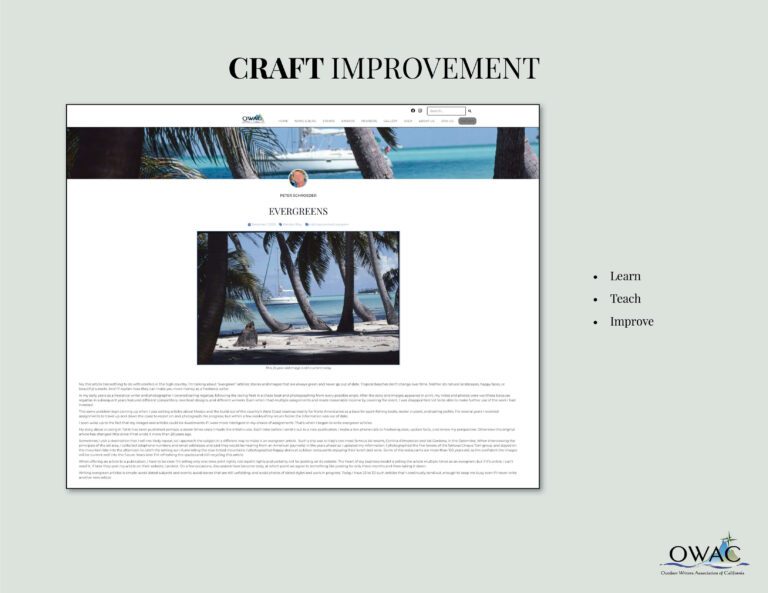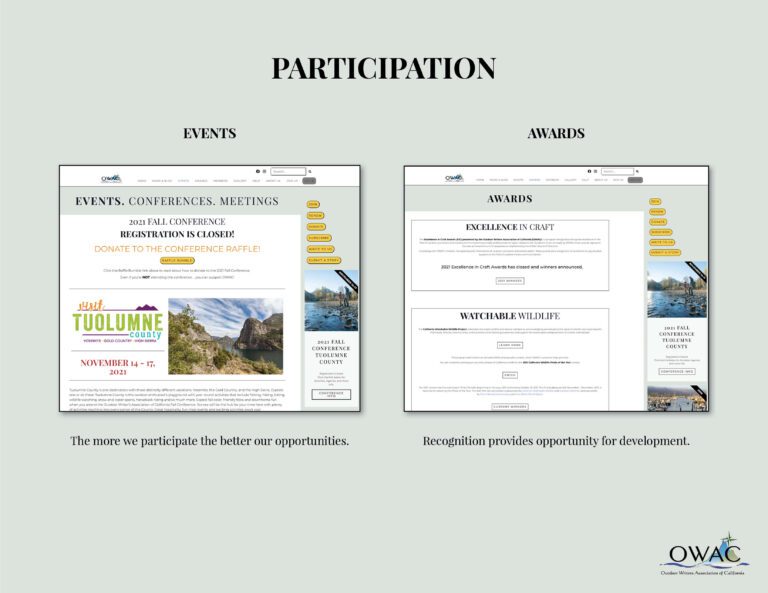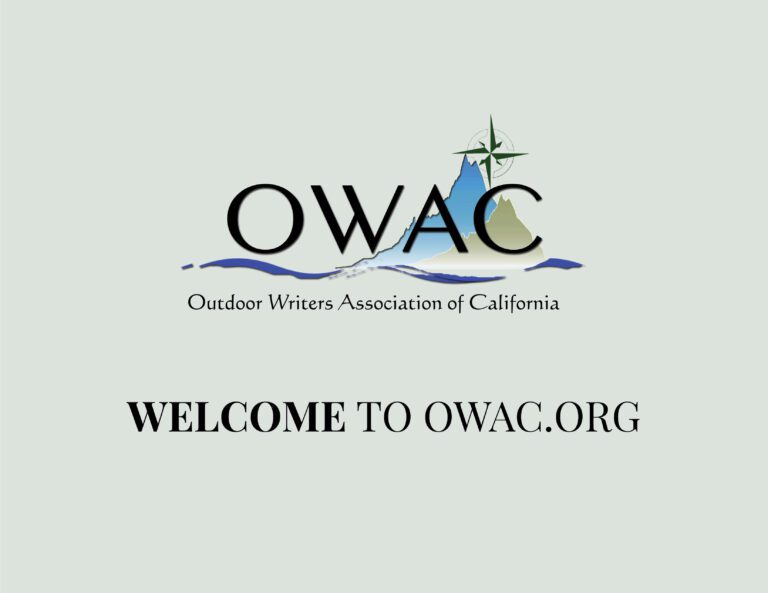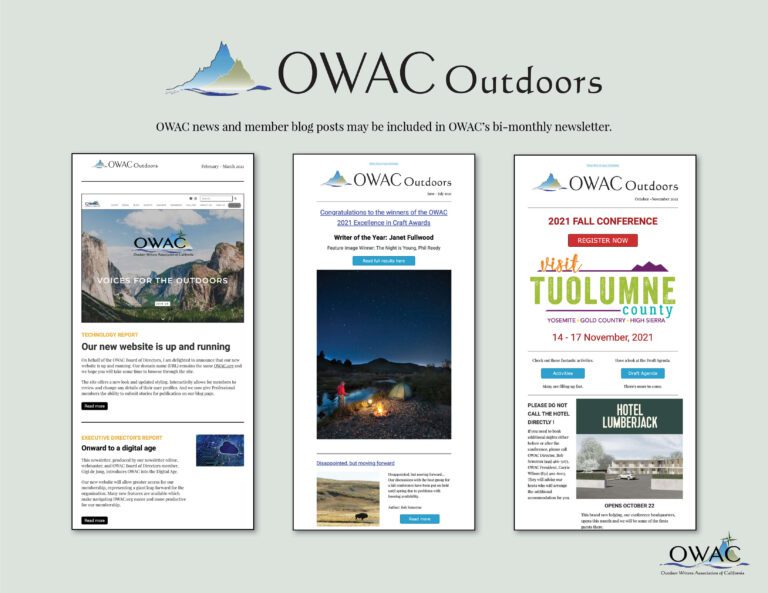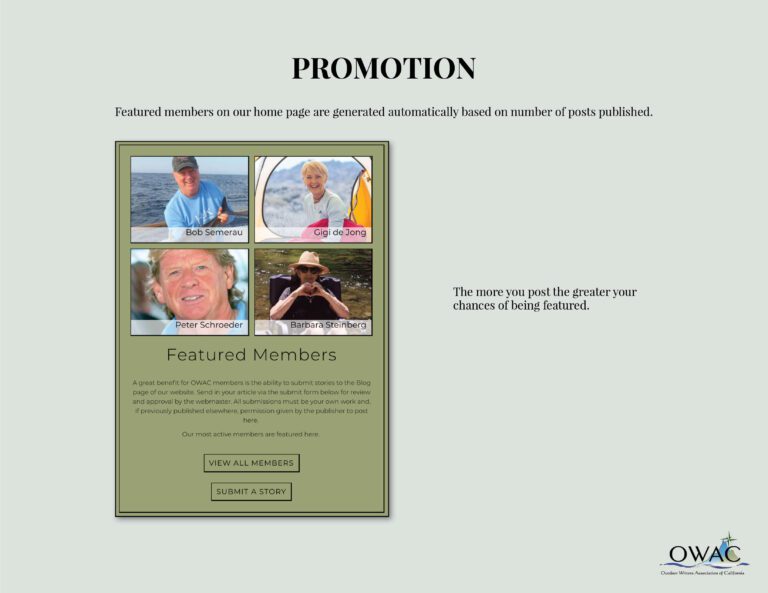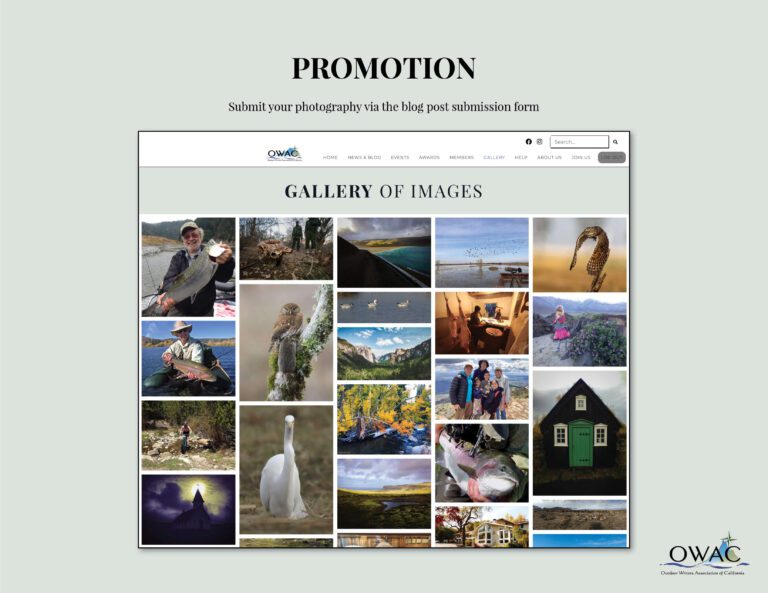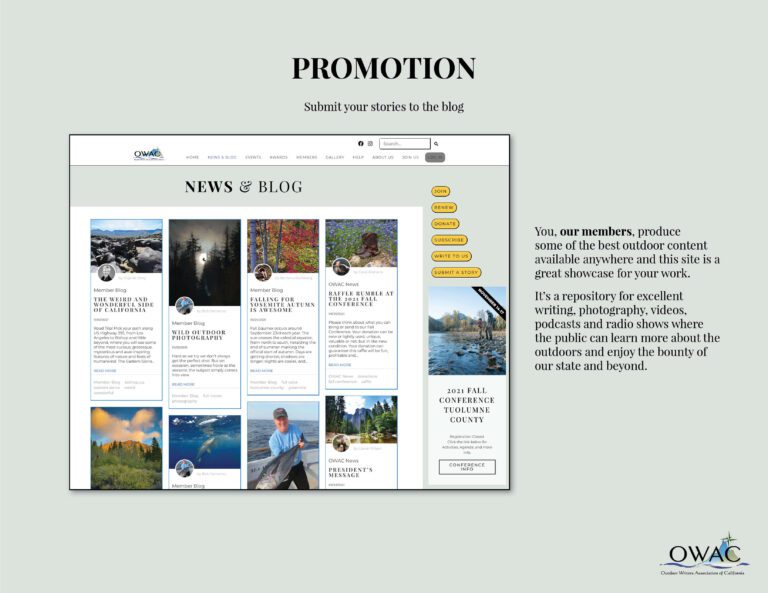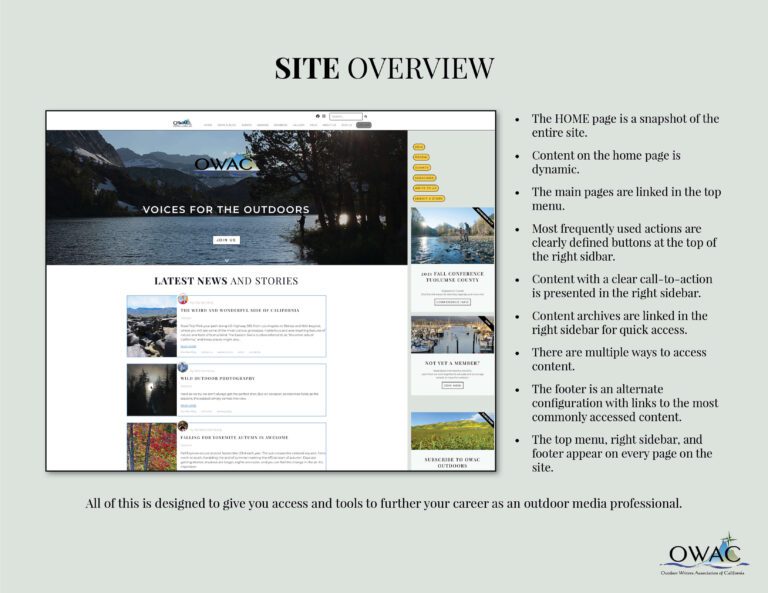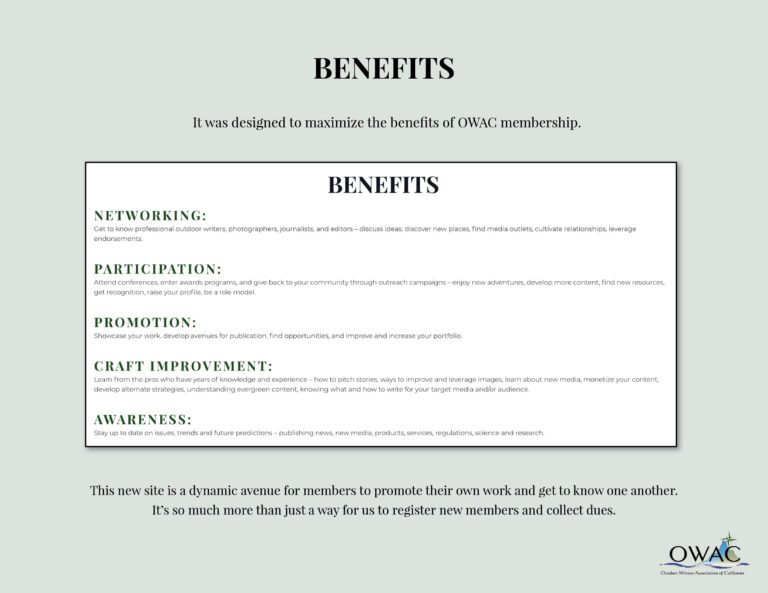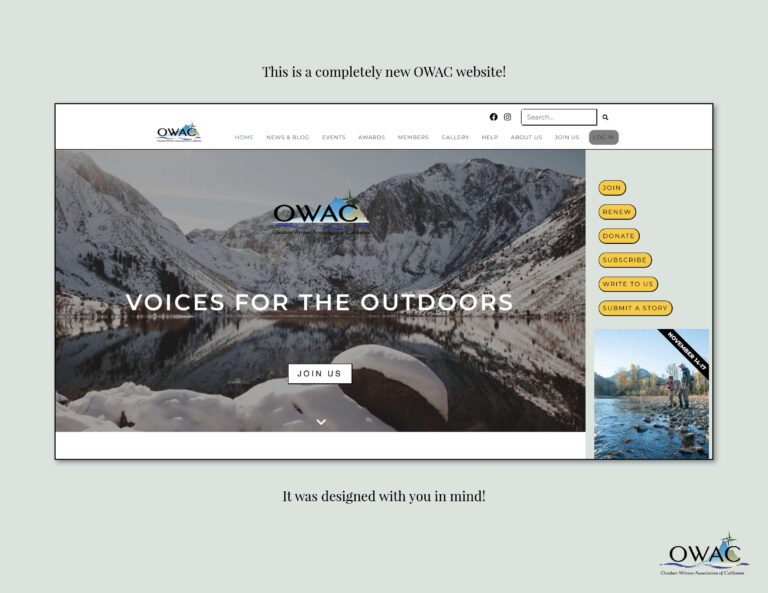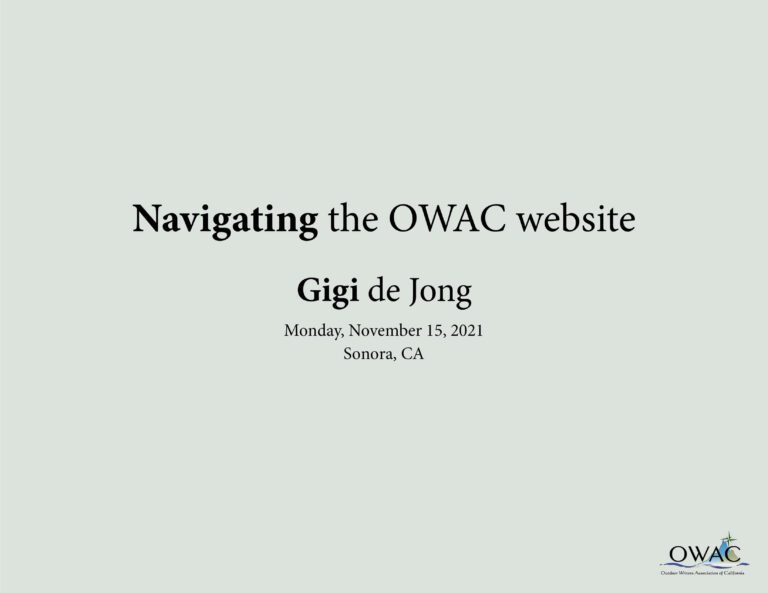 Gigi de Jong
Gigi is the travel writer for the Bishop Area Chamber of Commerce and Visitors Bureau. Other works have been published in California Outdoor, the official publication of the California Department of Fish & Wildlife and SierraWave.net, local news in the Eastern Sierra. She publishes a travel blog of her stories about Bishop and beyond. Her skills also include graphic and web design. Gigi is the site designer and developer of the new OWAC.org website.
Not yet a member?
Read about membership benefits.
Learn how we work together to educate and encourage people to enjoy the outdoors.