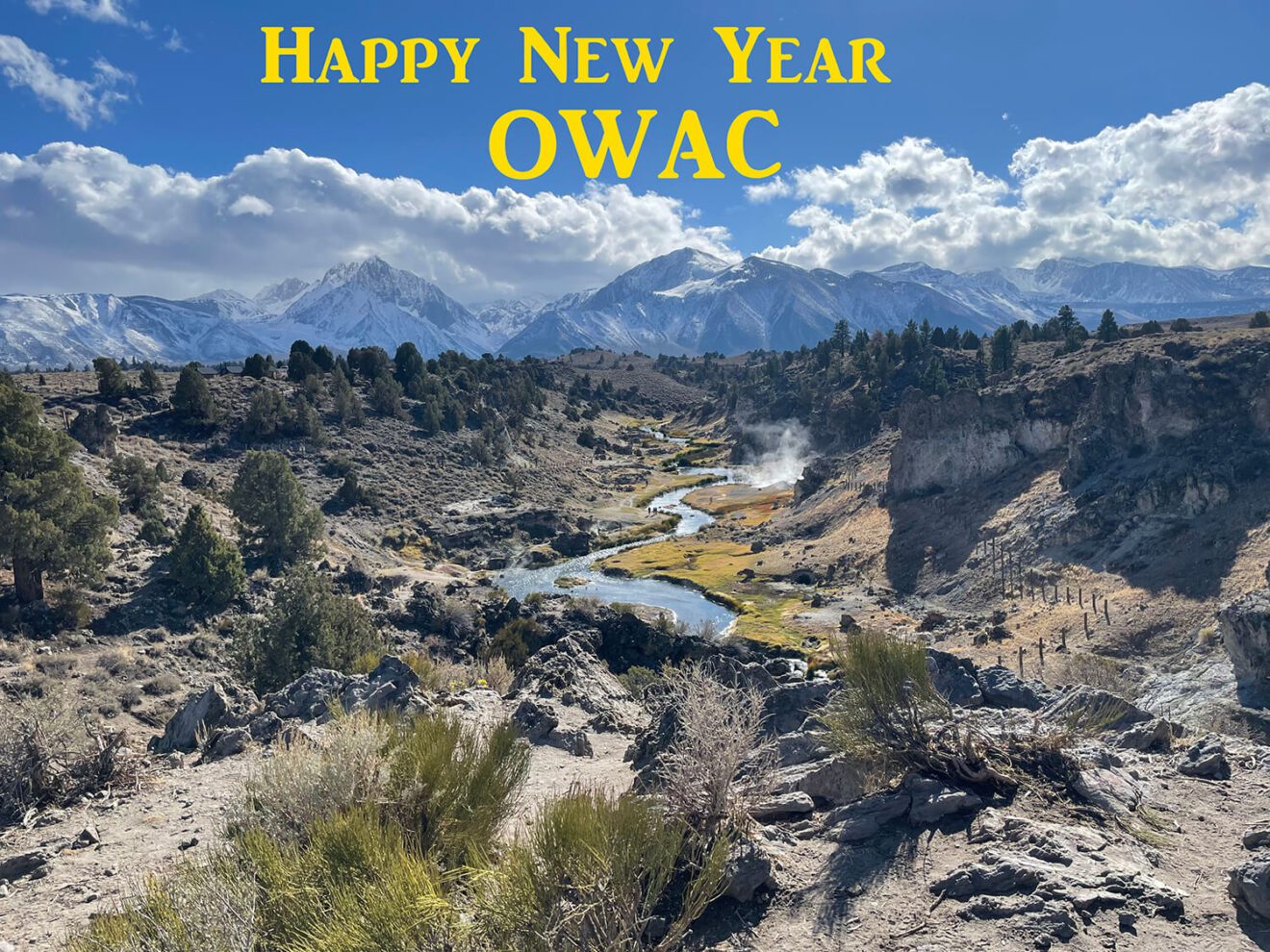 Message from Executive Director, Bob Semerau


The New Year brings with it renewed hopes for a vibrant, fulfilling year ahead.
The Future is Bright for OWAC moving into 2022! Message from OWAC President, Carrie Wilson
A new trolling depth gauge measures the trolling depth from the boat. Now anglers can fish at the fish's depth. They Fish Smart -- Fish Better -- Catch more Fish.
Joy and excitement filled a perfect day on Nov. 27 at Woodward Park in Fresno when the state's best 2,007 high school distance runners gathered for the CIF Cross Country Championships. Brilliant performances broke records. Good news happened outdoors in 2021.
Expand your inner creative with black and white photography.
Following are results of the first video contest held on CaliforniaFallColor.com
Motorized vehicles like 4x4's and Jeeps are a legitimate conveyance for enjoying the great outdoors. The best way to do that is by practicing "Green Wheeling" -- ensuring a future for the motorized recreation lifestyle.
Cycling the west coast of Ireland is now accessible to anyone of average ability, with the use of e-bikes and organized tours.
Irish culture, history and landscape are best and most intimately experienced on a cycling tour, now made more accessible through the use of e-bikes and organized tours for everyday riders.
Make the Most of EIC Competitions
OWAC Annual General Meeting Minutes
Meeting held at Sonora, CA on November, 15, 2021
for detailed guides on how to navigate and use the site.